Returning for its second year after massive success in 2022, Astra Lumina asks the question: "We're always told to reach for the stars, but what if the stars could reach for us?" Find out for yourself at Astra Lumina, open now at South Coast Botanic Garden!
Created by Moment Factory—a leader in the multimedia experience industry—Astra Lumina is a thoughtful journey consisting of several breathtaking installations spread throughout South Coast Botanic Garden. These pieces are connected by illuminated pathways so that you never get lost among the stars.
We made it out to last year's Astra Lumina and were blown away, but they've found a way to make the experience even better: you can now take your drinks on the trails! Walk and sip on delicious cocktails, including hot chocolate, coffee liqueur-infused martinis, and more. 
Reviews for last year's Astra Lumina were incredible, with NBC saying that the experience "honors the 87-acre expanse's natural charms while adding a bit of razzmatazz, incandescence, and bulb-based beauty." 
Guests also had great things to say, with Lenay J. raving:"Nothing around like it. Beautiful and breathtaking. Encourage families and couples to experience it. 10 out of 10."
Perfect for families, date nights, or simply strolling among the stars, Astra Lumina has something for everyone. The luminous experience is open now at South Coast Botanic Garden and you can get your tickets below!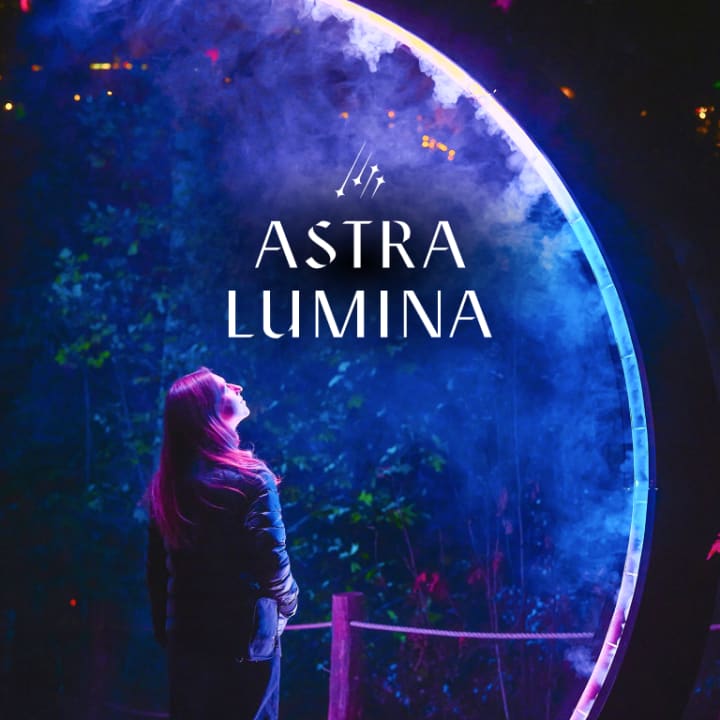 Astra Lumina: An Enchanted Night Walk Amongst The Stars
---