Warner Bros. Pictures released a trailer for the rose-colored movie last December, where Barbie emerged as the 'it' doll for a new generation of young girls. This new teaser, however, transports us straight to Barbieland — where everything is plastic and fantastic. 
Written by Greta Gerwig, director of none other than The Chronicles of Narnia, and Noah Baumbach, the genius behind Marriage Story, Barbie: The Movie presents a new storyline for the iconic doll. Static water, glossy fast cars and glittering planes… the new trailer sends us right back to our childhood and we're here for it!
In with the old, out with the new: the first teaser of the Barbie movie depicted a Margot Robbie rising from the ashes of old dolls. Throw away your other plastic girlies, Barbie. is. in. The original teaser was released in December, and has accumulated over 9 million views — but nothing quite like this brand new clip. Since premiering yesterday, it's ranked at 5 million views with over 5.6k comments. And it's easy to understand why: 
Imagine a rose-tainted world, where all of the Barbies are well, Barbies, and all the Kens are just that. Except this time, Barbies are played by Dua Lipa (mermaid Barbie), Emma Mackey (Nobel Prize Barbie) and Issa Rae (president Barbie) among so many other hilarious cast members. 
Yet in a world that is so plastic, Barbie doesn't find her place. 
She ends up being kicked out of Barbieland. Having nowhere to go, Barbie heads for the human world in search of real happiness (Enchanted, anyone?) and unsurprisingly, Ken (Ryan Gosling) and his rollerblades hop on this new adventure with her.
Since the trailer's release, people have been gushing about it. One person pointed out "The fact that they've given nothing away about the plot and the movie has such immense hype shows how influential Barbie truly is" while another highlighted the movie's appeal might be wider than we'd expect: 
I love that this film is no way going to reach its target demographic, and is going be wildly popular with every millennial.
One thing's for sure: we'll be in theaters on July 21.
In the meantime, for more Barbie magic, you can check World of Barbie, right here in L.A.! 
The experience opens next Friday, and slots are still available through the month of April!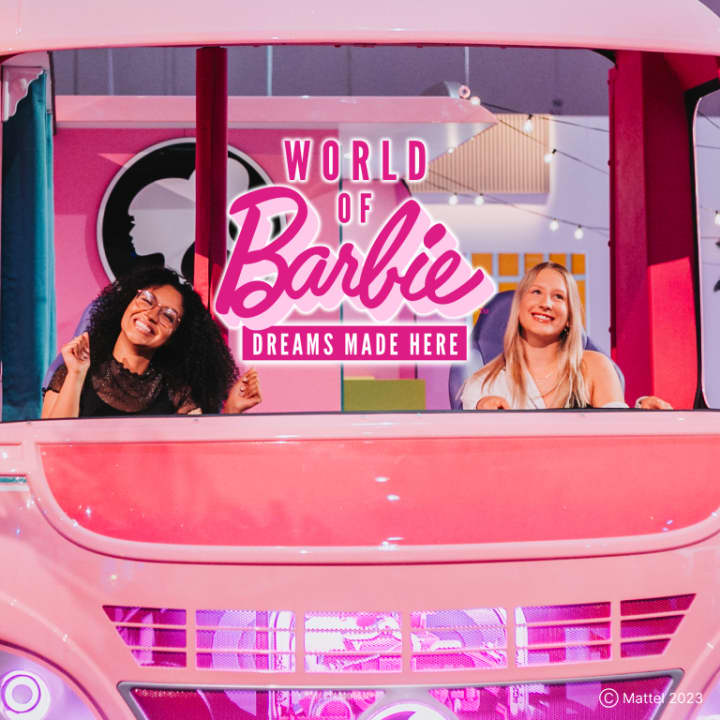 ---