The surreal journey 'Bubble World: An Immersive Experience' has finally arrived in L.A. and we couldn't have been more excited to get a first look! With 11 themed rooms filled with bubbles of all kinds, this magical interactive experience had us unleashing our inner child on a sensory-filled journey. Now that it's finally opened near the City of Angels, you can too—grab your tickets now!
We filled our pastel dreams with joy and wonder by stepping into the captivating 'Bubble Getaway' room surrounded by hundreds of whimsical bubbles. Our team dived into a world of underwater bubbles, frolicked in a sea of soapy suds, and even got lost in mesmerizing smoke bubbles in this one-of-a-kind world.
At the 'Bubble World' experience in Montebello, guests can even explore rooms adorned with tons of massive balloons, offering unique photo ops and delightful moments for all. We had so much fun exploring this unique world that we didn't want to leave! Now's your chance to delve into this interactive land of bubbles as you've never imagined while capturing Instagram-worthy moments amidst glorious backdrops. 
This one-of-a-kind adventure takes about 60 to 90 minutes to explore and is located at 1345 N. Montebello Boulevard in Montebello. Grab your tickets to 'Bubble World' and get ready to float on cloud 9 at this extraordinary experience.
Forbes called the experience a fantastical adventure, saying it's 'breath-taking, vibrant, and colorful with an array of digital images to engage one's senses'.
'Bubble World: An Immersive Experience' has already received five-star reviews from attendees who have experienced this exclusive event near L.A. Don't miss it!
Bubble World Los Angeles Reviews 
Rebecca L. –  "Amazing, my daughter and I had a great time! It blew our minds!"
Elle K. – "We enjoyed every second of it!!!! A LOT OF FUN! My 2-year-old absolutely LOVED it, and we are planning to go back soon."
 David L. –  "Great time! So much to see and do. Plus, the kids enjoyed it so much they want to go back!"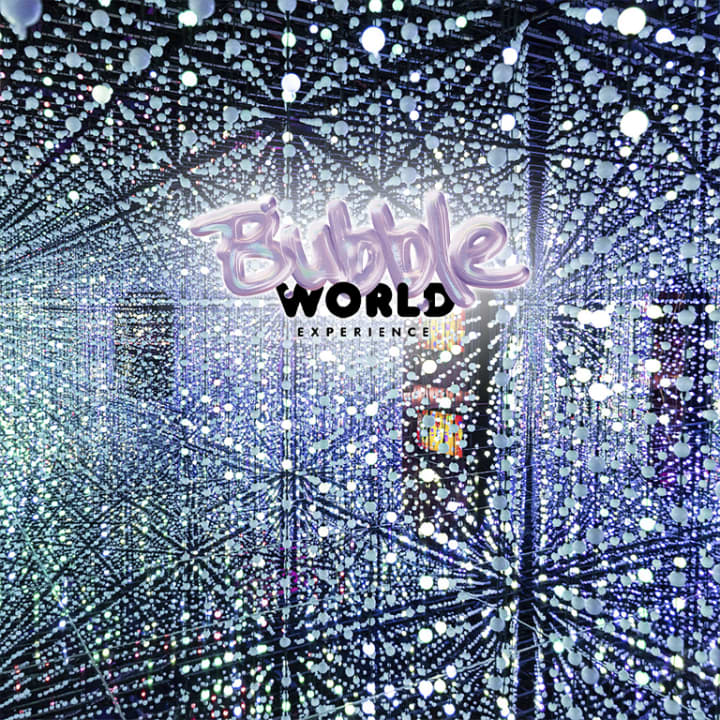 Bubble World: An Immersive Experience - Los Angeles
---