Take a deep dive on the history and legacy of hip hop at Hip Hop Til Infinity, opening this December at 6400 Sunset Blvd! Travels through the years with the help of rare & never before seen artifacts, virtual concerts, live panels/conversations, listening parties, artist meet & greets, iconic photography, an original soundtrack by DJ Clark Kent, and more!
 Step inside the legendary world of hip hop!
From New York to LA, and from cassette tapes to the Internet Age, hip hop has evolved quite a bit throughout its 50-year lifespan. But what hasn't changed is a steady stream of trendsetters, trail blazers, and pioneers in music, fashion, dance, storytelling, and art as a whole.
Hip Hop Til Infinity knows that the genre means different things to different people, regions, and generations. That's why they've split the exhibit into sections like West Coast and Southern rap that focus on areas with a distinct hip hop flavor.
The exhibit also focuses not only on hip hop's past, but its future. Other areas touch on the Internet and streaming era, and how artists like Tyler the Creator and Questlove have continued the culture's evolution.
After a phenomenal run at NYC's Hall Des Lumieres, Hip Hop Til Infinity is coming to Los Angeles at 6400 Sunset Blvd. It's all getting started in December, but you can get your tickets today!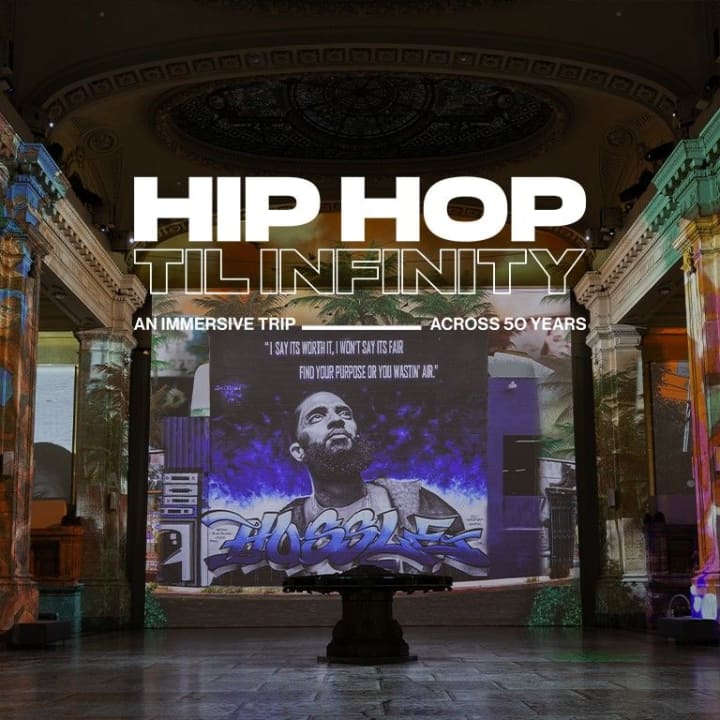 ---