Sip on a potent potions and get lost in a world of wonders at Black Rabbit Rose.
Step into the shadows of this embellished theater, hidden in the heart of Hollywood where a mysterious world of wonders lies behind the doors. Every weekend, the Houston brothers' will be bringing their signature brand of allure and spectacle to Black Rabbit Rose. Your adventure into a world of illusions begins with a swirling craft cocktail that's an entire act on its own.
Shows run every Friday and Saturday, with a rotating roster of illusionists, burlesque dancers, sword-swallowers and more, all waiting to beguile. Once you enter the doors, expect nothing but the unexpected. This hideaway shapeshifts from an intimate speakeasy scene to a restaurant with Thai cuisine every other day of the week. But, on weekends when the curtains are drawn, the night could take you anywhere your imagination allows.
Each hour-long experience comes with one potent cocktail designed specifically to immerse you in the sorcery—is the whirl of smoke drifting from your glass really there? Better drink up before it all vanishes into thin air.
Featured Image: Black Rabbit Rose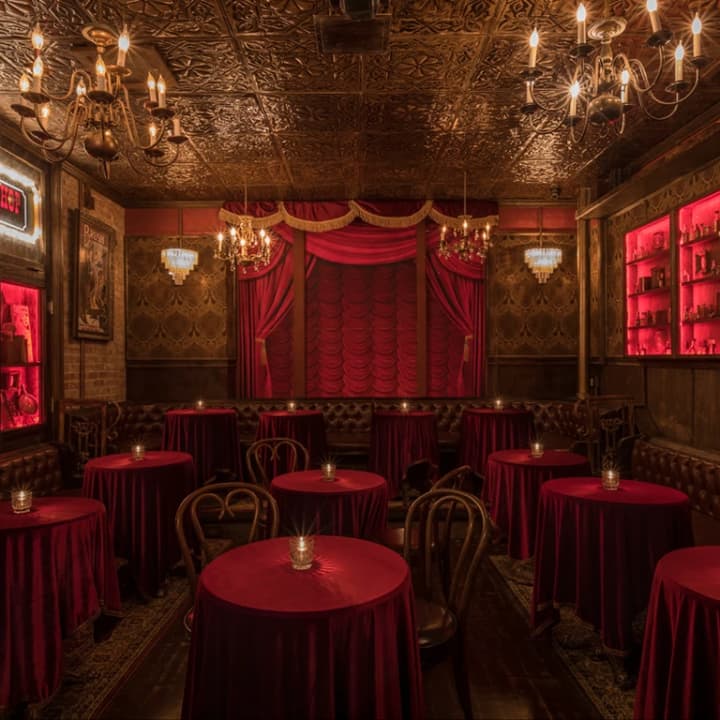 Magic Show and VIP Potion Cocktail Experience at The Black Rabbit Rose
October 5, 2023 20:30
$69.50
---