SCISSORHANDS: A Musical Tribute is officially coming back to LA! The jukebox parody that reimagines Tim Burton's classic film Edward Scissorhands is coming to the Bourbon Room, with performances beginning on Friday, November 24. The official opening night will be Friday, December 1, so get your tickets soon!
If you aren't familiar with SCISSORHANDS: A Musical Tribute, it had three phenomenal runs between 2018-2020 at Rockwell Table & Stage. After several reunion performances this past summer saw massive turnout and excitement, the production has decided to officially come back for another six-week engagement!
This jukebox musical tells the beloved story about acceptance and love you'll remember from Edward Scissorhands. But it goes even further, transforming the tale into a jukebox musical featuring artists like Billie Eilish, Madonna, Lady Gaga, Taylor Swift, and more!
The renowned show has received critical praise ever since it opened, with Broadway World raving, "Stunning and inventive. Tear-your-heart-out numbers that will bring a tear to your eyes. Go see this show!"
The production has only gotten better as it's gone on, and this holiday run is sure to be the best yet! So get your tickets and prepare to be moved by SCISSORHANDS: A Musical Tribute!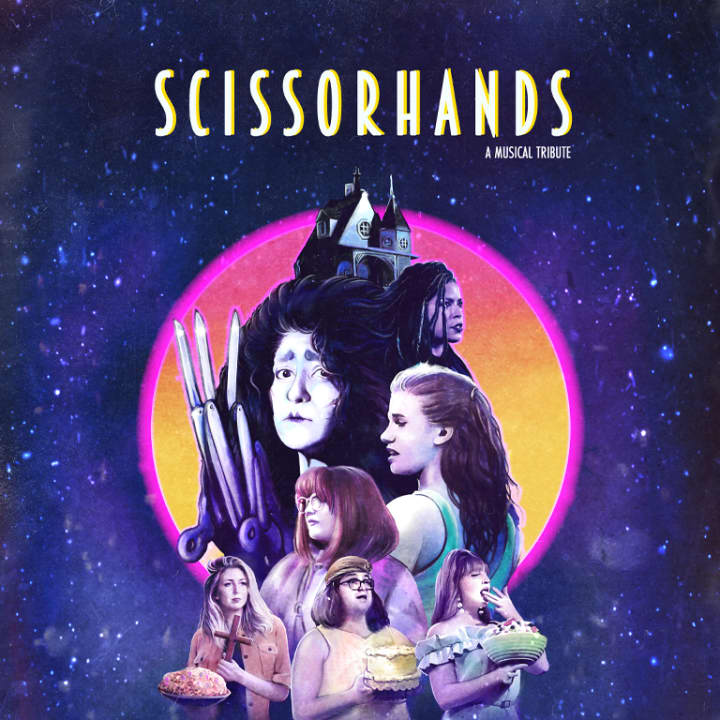 Scissorhands: A Musical Tribute
---