The dreamy, pastel-hued 'Bubble World experience' near L.A. and has let fans of bubbles unleash their inner child since it opened in June. This bubble-full adventure has been the perfect place for Angelenos to explore this summer with over 10 sensory-filled rooms, all with a unique theme—discovering every kind of bubble imaginable! After checking it out for ourselves at the opening, we've come up with 6 reasons why you're not going to want to miss it before it leaves for good. 
The entire experience is filled-to-the-brim with every kind of bubble you can think of! In the 'Bubble Getaway' room, you and your friends will be surrounded by hundreds of bubbles. Want to explore underwater bubbles? There's that, too, as well as the smokey variety! So if you've ever wanted to explore all the different options, don't miss this dream-like world.
When we say it's sensory-filled, we mean it! Not only will you be joyfully overwhelmed with all of the different ways you can interact with the bubbles, but there are many ways to explore through all of your senses. There's even an opportunity to enjoy the experience through VR technology to see what life would be like inside a gigantic bubble! This space is one of the coolest parts of the experience.
At this phenomenal 'Bubble World' experience near L.A., you can take a trip around the world in a hot air balloon flight simulator, which is such a fun part of the experience and will make you feel like you're in the movie 'Up'! It's an epic spot to snap a photo op or some video as you soar around the globe.
This bubble-themed experience has captivated Europe and the U.S., with some of the world's top celebrities and influencers enjoying the spectacular spaces. In Milan, Italian fashion icons like Chiara Ferragni, Rosa Perrotta, Alessia Lanza, and Asia Busciantella enjoyed the experience and all of its photographable moments. In L.A., notable influencers have attended the experience, including Natalie Nunn, Perez Hilton, Brittany Jade Szabo, Michelle Fole, and Sofi Manassyan.
If you think this experience is just for the kids, think again! It's a fun spot for the entire family to explore every type of bubble you can think of, take incredible photos, and step into a totally different world. 'Bubble World: An Immersive Experience' is only in town for a limited time, so don't miss this epic adventure! 
View this post on Instagram
While these types of experiences are great for all ages, it would be such a fun date night to step into another world…literally! So grab your S.O. and step into this incredible world of bubbles for a night out that you won't forget. We have to say, a trip in the hot air balloon would be a romantic way to end the night!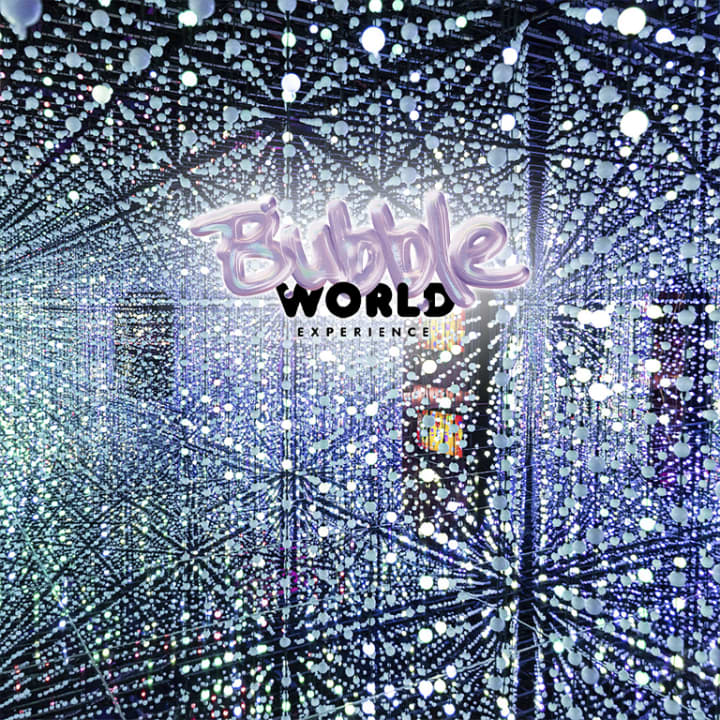 Bubble World: An Immersive Experience - Los Angeles
---